Announcement of 100th Anniversary
January 5, 2022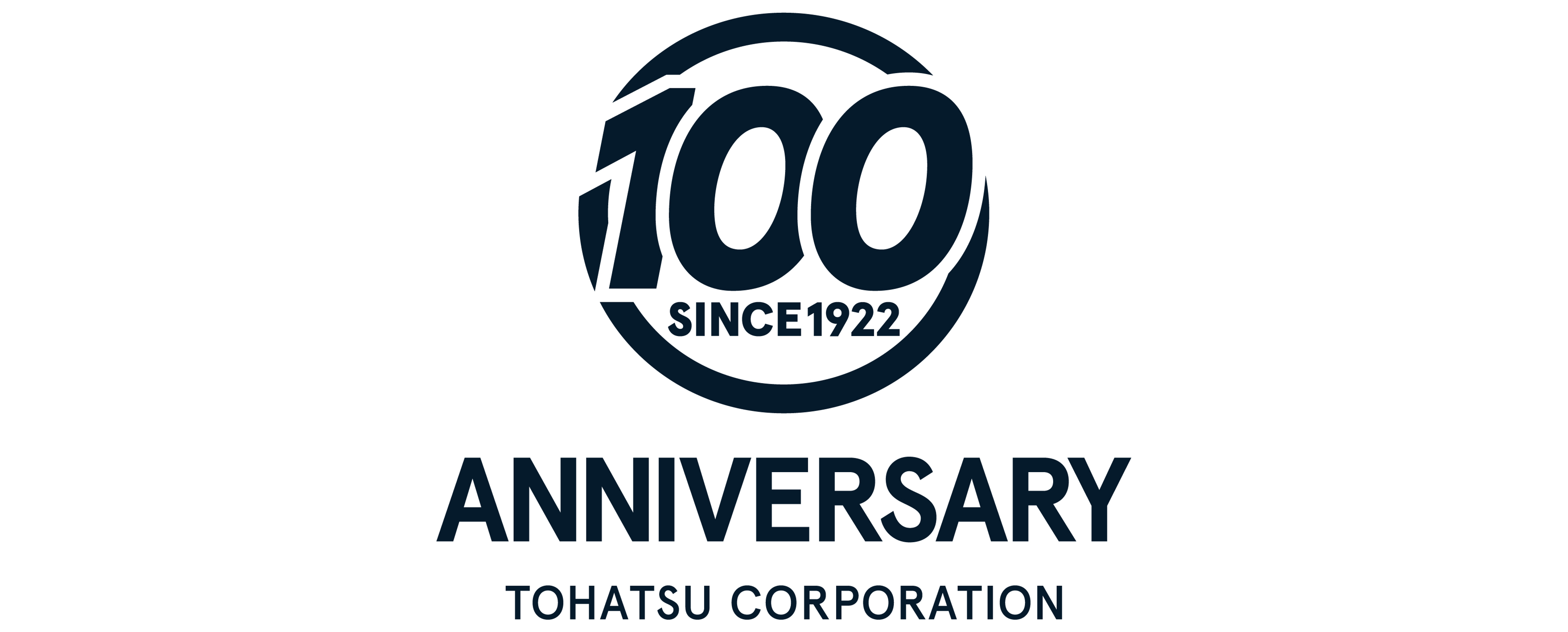 Tohatsu Corporation will celebrate the 100th anniversary of its founding in April 2022.

The new centennial logo design is inspired by the Tohatsu Blue Wings, which evokes the image of the sea hawk, a bird that soars over the oceans of the world.
The circle represents the sea.
The 100 in the middle of the logo represents the past 100 years and the next 100 years of Tohatsu, as we move forward with pioneering ideas.

We would like to take this opportunity to show our deepest appreciation to all the stakeholders, partners, distributors, dealers and customers.
We will keep on challenging ourselves to make improvements of the Tohatsu brand throughout the next 100 years.
This momentous milestone is only made possible because of your partnership.

We are grateful for your support, and we look forward to continuing our great cooperation.