Addition of 60hp to 250hp 4-stroke Outboards to our line-up
January 29, 2014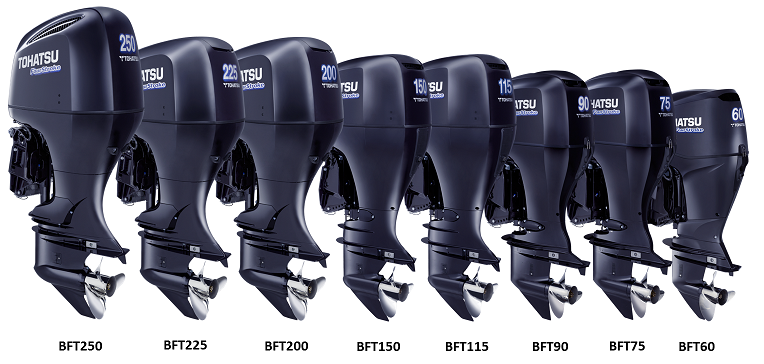 Tohatsu Corporation is pleased to announce a new collaboration with Honda Motor Co.,Ltd., offering
Tohatsu 4-stroke outboard engines from 60hp to 250hp.
The new engines will give the Tohatsu Outboard brand a full line-up of outboard motors from 2hp to 250hp.
The Tohatsu 4-stroke outboard engines 60hp,75hp,90hp,115hp,150hp,200hp,225hp and 250hp
will be available in some limited countries from November 2013 production In the popular mid-range
horsepower market, Tohatsu will now offer both 4-stroke and direct-injection 2-stroke models.
Details for the new models will be available on web soon.