New Model MFS25/30C debut
December 1, 2014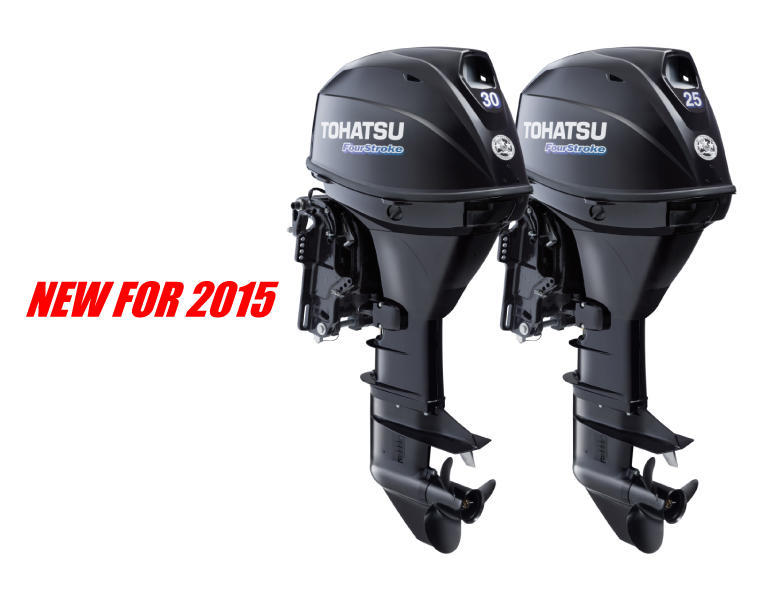 •Sleek and sharp new cowling design, inherited from MFS40/50A, with improved seal and easy access to
engine maintenance components.
•Newly implemented gear ratio (26:12/2.17) for improved low end torque and top end speed. Also offers
wider selection of propellers, which also means it is capable of carrying heavier loads.
•Variable Idling Control System allows easy adjustment of Idling/Trolling speed in three levels only available
for Electric Start Models).
•TOCS (Tohatsu Onboard Communication System) provides easy connection to any devices and displays
which are compatible to NMEA2000 protocol.
• Built-in Water Flush System offers convenient and easy after-use maintenance.
• Front Shift allows better operation and maneuverability (only available for Manual Start & Tiller Handle Model). Multi-Function Tiller
Handle is also available (Option).