Tohatsu Receives Customer Satisfaction Award Second Year in a Row
February 18, 2020
Maintaining our reputation for outstanding customer support, Tohatsu has yet again surpassed the marine industry Customer Satisfaction Index (CSI) Award benchmark for the second year in a row.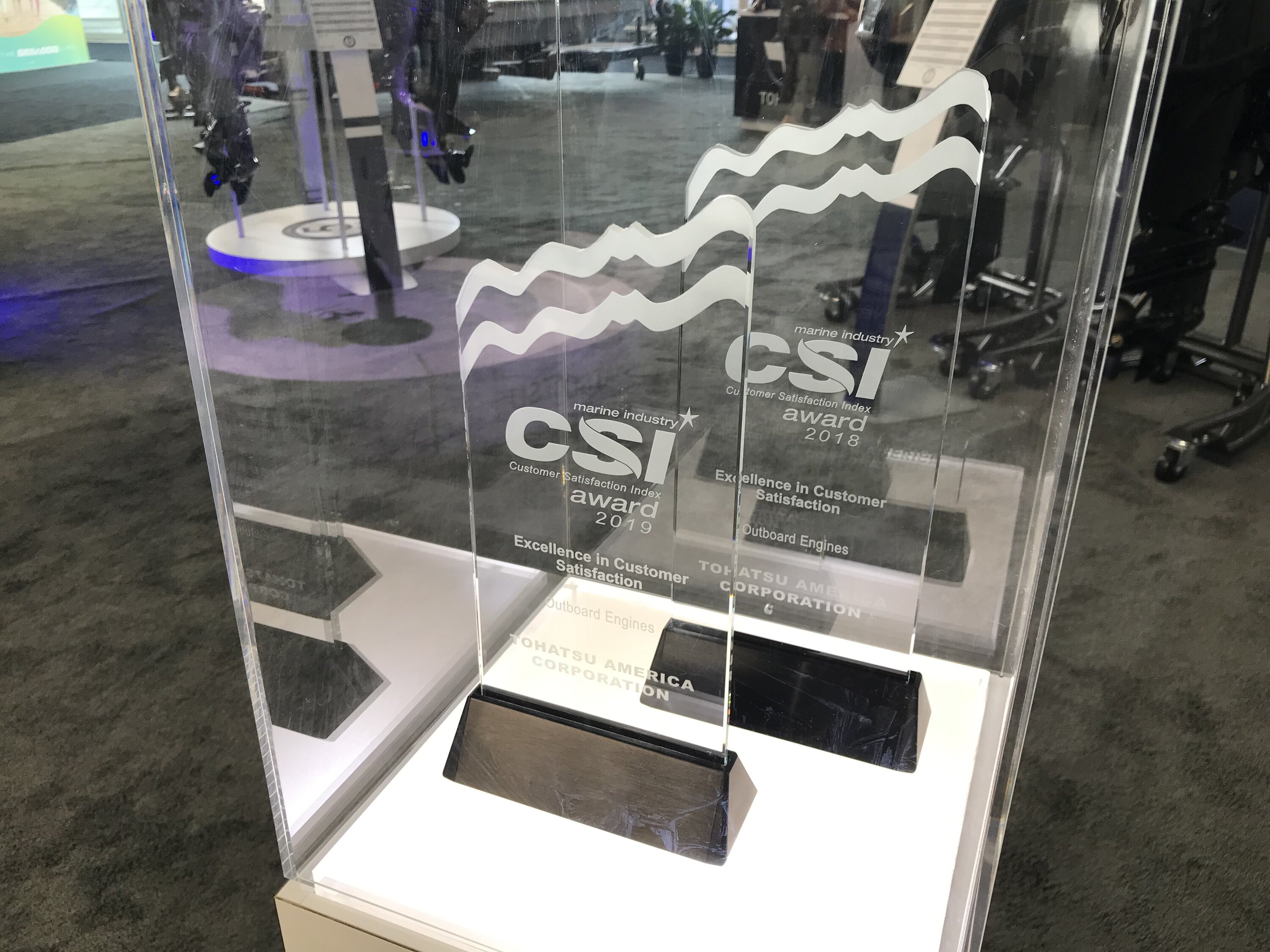 Presented Friday, February 14th at the Miami International Boat Show, Tohatsu returns as an annual participant to receive the respected award. The National Marine Manufactures Association (NMMA) has continued to recognize Tohatsu for their excellent customer satisfaction in the outboard engine category. The CSI Award was presented to Tohatsu by NMMA President Frank Hugelmeyer.
The NMMA Marine Industry CSI Award was created to honor both boat and engine manufactures who achieve a 90 percent or higher customer satisfaction rating. Tohatsu has utilized the customer surveys to pursue continuous improvements to better serve our consumers.
Tohatsu's focus has been to exceed our customers' needs and requests. "Returning as a second time award winner, we will continue to utilize the feedback from consumers and continue to educate all of Tohatsu dealerships with the voices of our customers", said Kurt Gardner, National Sales Manager. "Our customers feedback has always been important to our company".