Tohatsu Reveals MFS115 at 2020 Miami International Boat Show
February 18, 2020
Tohatsu is pleased to announce the debut of a new 115hp four stroke outboard motor in USA. The MFS115 is the latest model released at the 2020 Miami International Boat Show- Thursday, February 13th after the world premiere at Dusseldorf Boat Show 2020- Saturday, January 18th.
Maintaining our reputation of Simpliq technology, the 4 cylinder MFS115 offers a displacement of 1,995 cc (121.6 cu.in.) while only burning 38.2 l/h (10.1 gph). The MFS115 has surpassed performance data with all other competitors- coming in with faster top end speed, quicker acceleration, greater torque to displacement ratio, and quieter than most competitors.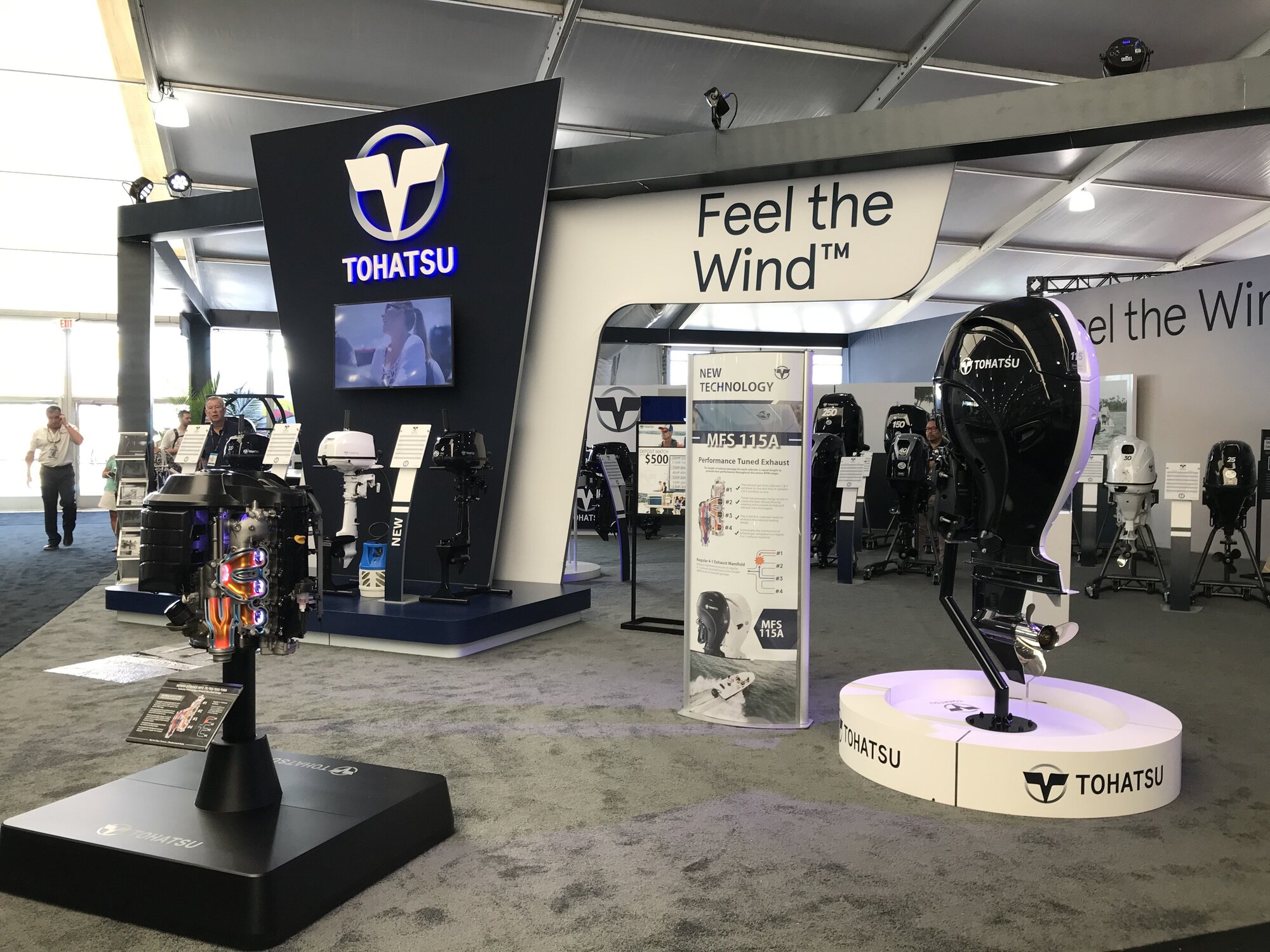 With outstanding performance data, the MFS115 continues to gain new recognition. For the first time in the industry, Tohatsu has created a 4-2-1 Performance Tuned Exhaust where the length of exhaust for each cylinder is equal to promote best performance throughout the entire RPM range. With this industry first design, the exhaust from cylinders 1 & 4 combine to one and that of cylinders 2 & 3 combine to one. Those two passages then merge to one to create extra suction to efficiently pull the exhaust from the engine, thereby eliminating the interference of exhaust gas compared to regular 4-to-1 manifold. This is the first and only outboard motor to embrace this industry leading design.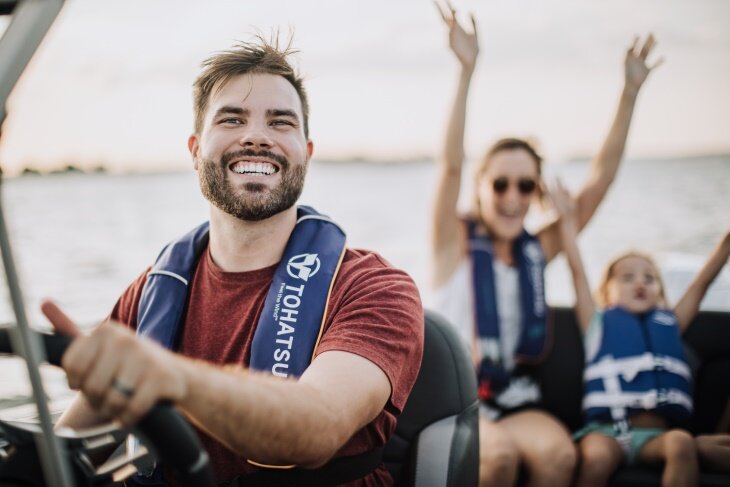 Tohatsu's MFS115 will be available in summer 2020.