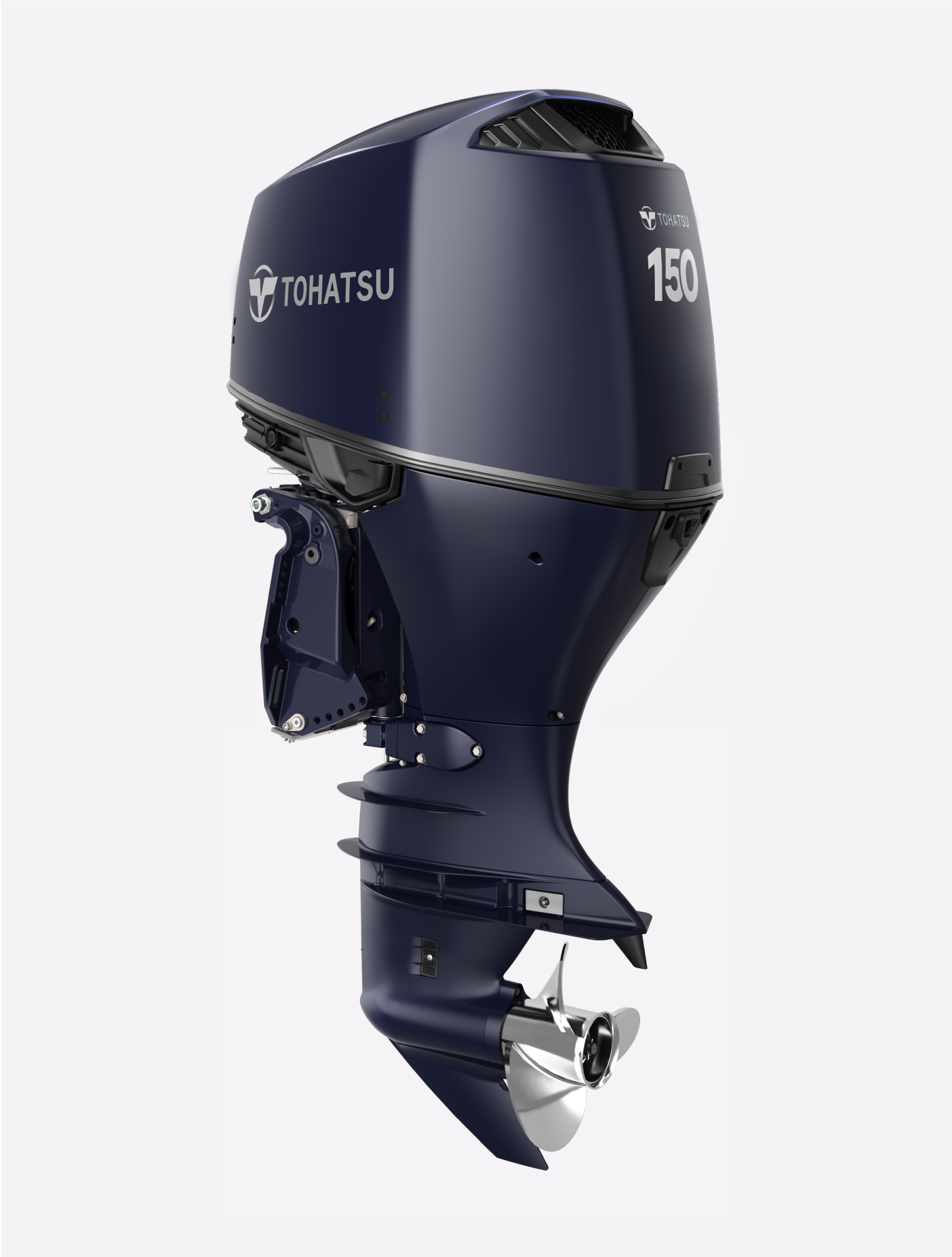 The Tohatsu in-line 4 cylinder 150 hp 4-stroke outboard is both sleek and powerful. The Variable Valve Timing and Lift Control system provides power where and when you need it, giving you excellent low end torque and top end speed. The result is a superior combination of power, torque and fuel efficiency.

The 150hp also features Optimized Fuel Injection, which delivers the precise amount of fuel/air to each cylinder. This gives you easy starting and an instant throttle response. Plus, the 3-way cooling system provides added protection from over heating. You'll enjoy worry-free boating with the Tohatsu four stroke 150 hp outboard.
Tohatsu 150 hp 4-Stroke Benefits
High output alternator produces 30 amps of power at 1,000 rpms and 40 amps at 2,000+ rpms
Available in 20" & 25" shaft lengths, standard or counter rotation
In-line 4 cylinder for excellent performance and sleek design
Double sealed multi-layered paint process to help protect against corrosion
Ultra-low 3 star CARB emission approved
4-Stroke Technology
Dual stage induction for improved performance
Lean burn control for better fuel economy at cruising speeds
Variable valve timing and lift control
3-way cooling system to help protect against overheating
Non-linear rubber mounts provide smoother operation at all engine speeds
A crankshaft-driven trochoid oil pump ensures long-term durability of critical engine components
Optimized fuel injection delivers the precise amount of fuel/air to each cylinder
Fundamentals for User Convenience and Reliability
Through the prop exhaust for a quieter ride
Built-in freshwater flushing system for easy routine flushing
Sealed starter motor that is inverted into a sealed chamber to help protect vital components against elements
Electronic Control Module protocols allow engine data to be interfaced with on-board systems and systems displays, such as SONAR or GPS
Warning & Protection
Low oil pressure warning
Overheat warning
Low battery voltage warning
Start-in-gear protection
Over-rev. limiter
FEATURES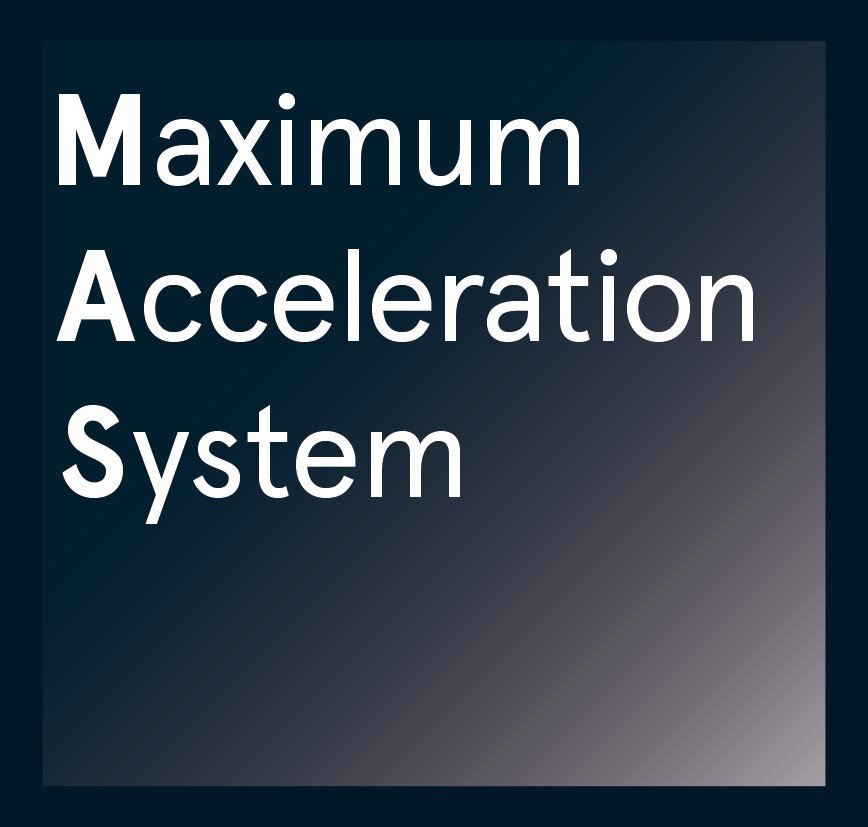 Maximum Acceleration System
The Maximum Acceleration System improves acceleration and performance at low speeds. When there is a quick movement of the throttle, the system is activated advancing the ignition timing curve quickly. This offers improved holeshot and quicker planing performance.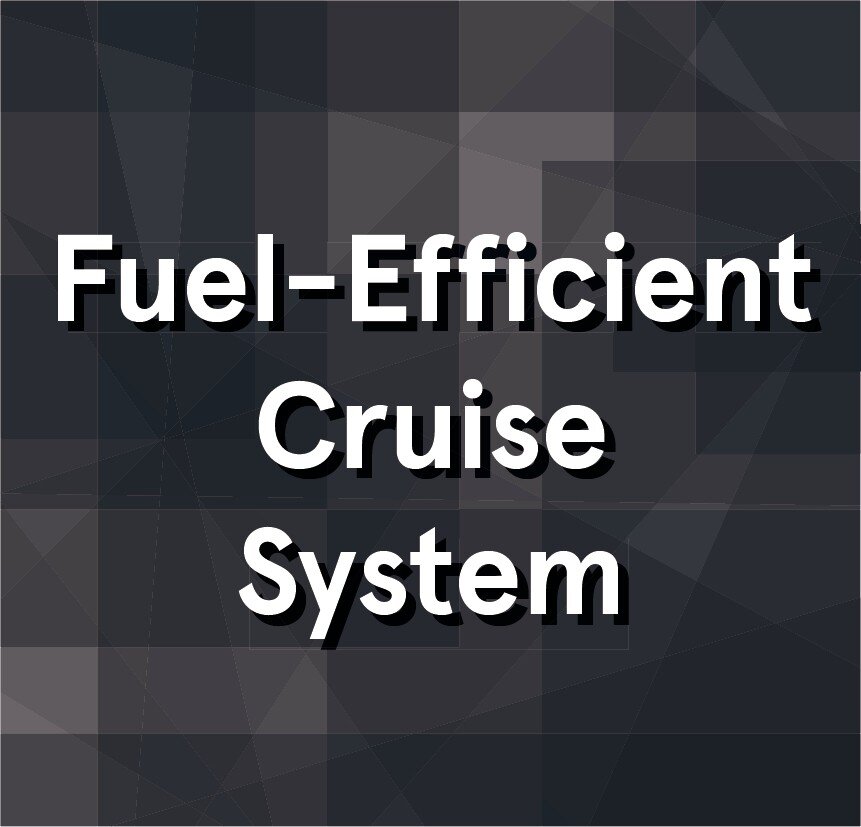 Fuel-Efficient Cruise System
Fuel economy is optimized at cruising speeds by allowing combustion at the best air/fuel mixture. This offers up to 30% less fuel consumption than the competition.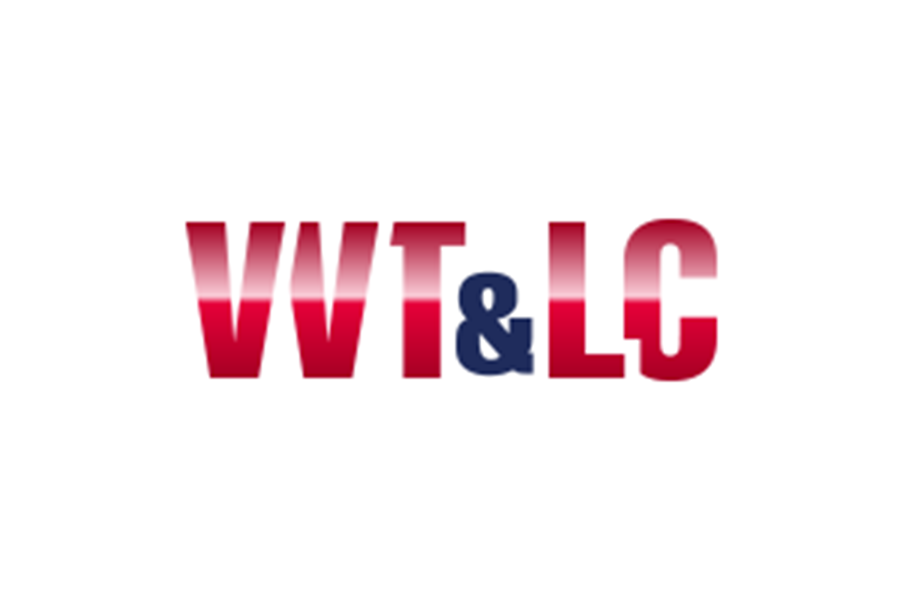 Variable Valve Timing and Lift Control
system provides power where and when you need it. This gives you a broader, flatter torque curve and smooth power delivery throughout the engine's operating range. The result is a superior combination of power, torque and fuel efficiency.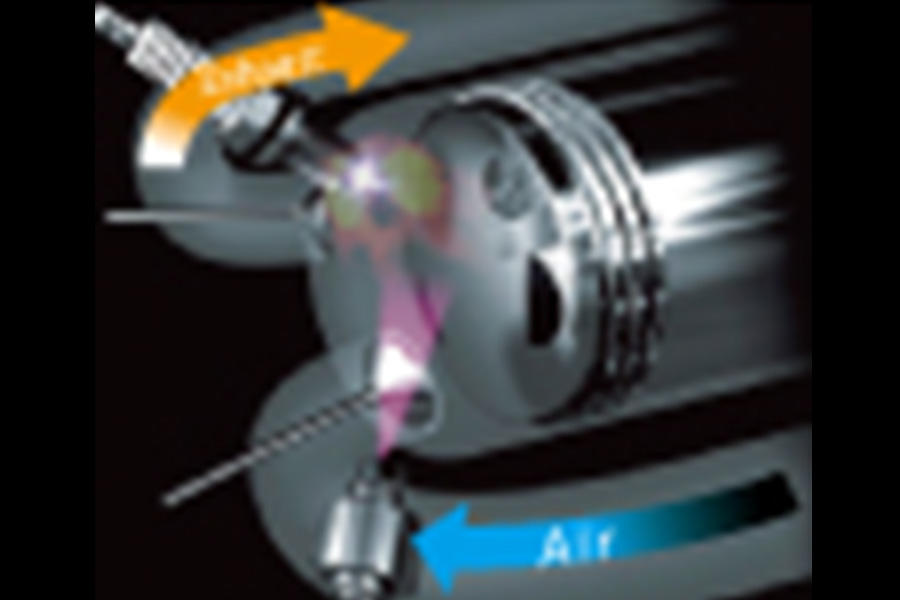 Multi-port Programmed Fuel Injection [PGM-FI]® - Powerful Performance
Programmed Fuel Injection delivers the precise amount of fuel/air response with superior fuel efficiency.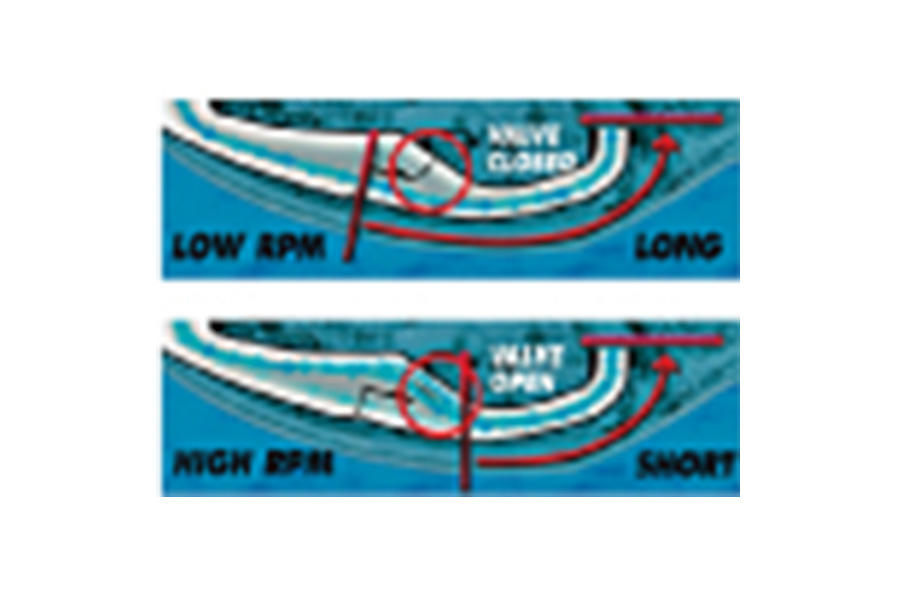 Dual Stage Induction - Breathing easier improves performance
BFT 225 has a unique variable intake system which optimizes air flow to match the engine's speed. The results are maximized combustion efficiency, increased torque, and superb fuel economy.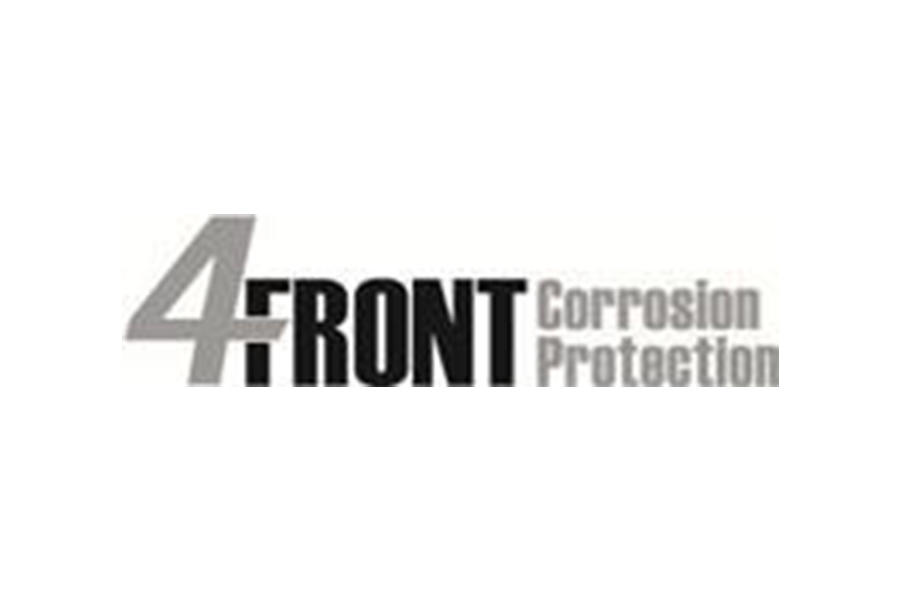 4-front Corrosion Protection System
A patented, "Double Sealed" multi-layered paint process, sacrificial anodes and stainless steel technology, along with waterproof connectors, all enhance corrosion protection.
SPECIFICATIONS
| | |
| --- | --- |
| Engine | 4 Cylinder DOHC 16 Valves |
| Output | 150 ps (119.9 kw) |
| Displacement | 2,354 cc (143.6 cu.in.) |
| Bore x Stroke | 87 x 99 mm (3.4 x 3.9 in) |
| Starting | Electric |
| Control Type | Remote Control |
| Gear Shift | Forward - Neutral - Reverse |
| Gear Ratio | 2.14:1 (14:30) |
| Ignition System | MicroComputer Programmed |
| Propeller Selection Range | 13" - 25" |
| Transom Height | 20", 25" |
| Fuel | Unleaded Gasoline (87 Octane) or higher |
| Oil Type | NMMA Certified FC-W® 4-stroke oil** SAE 10W-30 (SF, SG, SH, SJ) |
| Oil Capacity | 6.7L (1.8 US Gal.) w/filter |
| Weight* | 221 kg (487 lbs.) |
| Alternator Output | 12V, 660W, 55A |
| Max. RPM Range | 5,000 - 6,000 |
| Programmed Fuel Injection | Standard |
| Start In Gear Protection | Standard |
| Thermostat Controlled Cooling System | Standard |
| Through-The-Prop Exhaust | Standard |
| Overheat Buzzer | Standard |
| Power Trim and Tilt | Standard |
| Oil Pressure Warning | Standard |
| Variable Valve Timing & Lift Control | Standard |
Model
Shaft Length
Cylinders
Electric Start
Remote Control
12V Charging
System
Power
Trim &Tilt
Counter Rotation
BFT150DLRU
20"
4
S
S
S
S
BFT150DXRU
25"
4
S
S
S
S
BFT150DXCRU
25"
4
S
S
S
S
S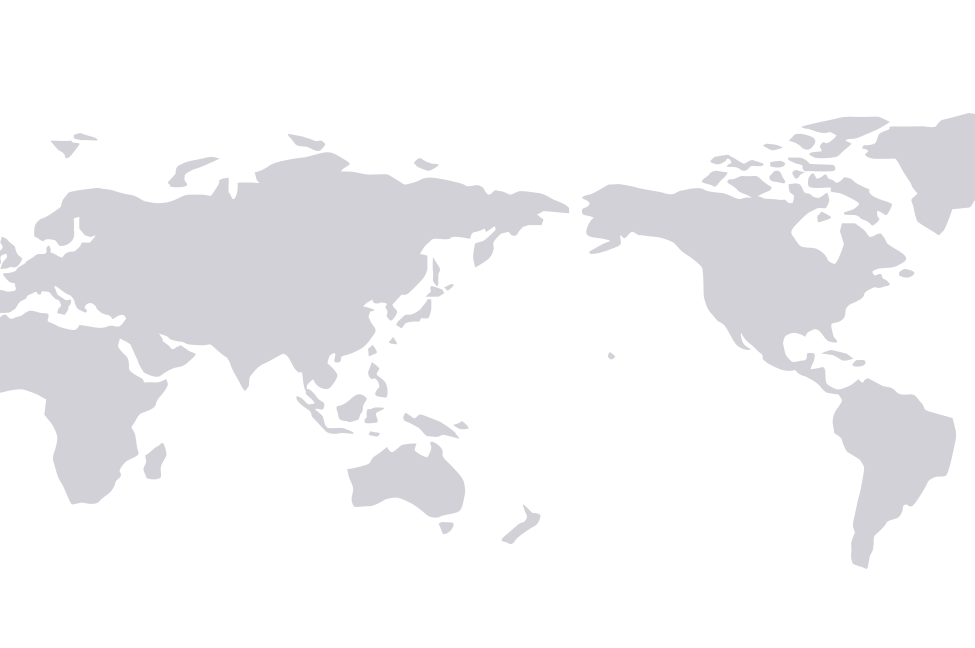 Use our handy database and find a distributor of your area/country.