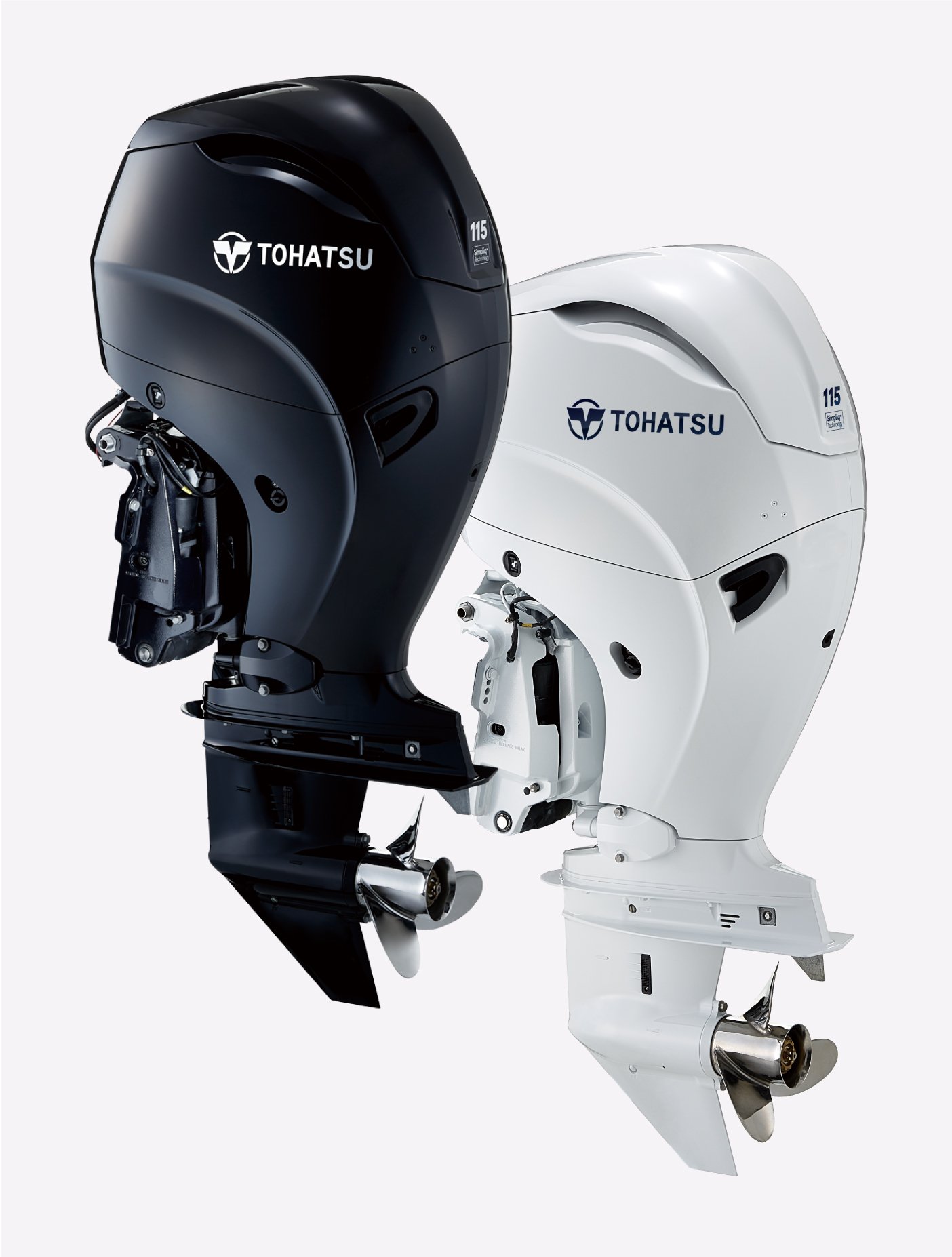 The MFS115 design is built on our best-selling models the MFS40/50/60 and the MFS9.9/15/20. The legacy of our top performing and most reliable engines has been passed on, with a dynamic design and sophisticated details, to our all new MFS115 4-stroke outboard with industry-first innovative feature and characteristics.

The groundbreaking industry-first technology, 4-2-1 Performance Tuned Exhaust, provides incomparable torque throughout the RPM range. The higher torque you have the better hole shot, which translates to faster speeds. Higher torque also means less drag, which in turn means more boating options; it could be applied to any type of boat. From light to heavy, pleasure or commercial boats.

The synergy between the 4-2-1 Performance Tuned Exhaust and our fine-tuned ECU programming, MFS115 provides a strong acceleration when needed in order to get the boat on plane quicker and allowing you to reach the top end speed faster.

Equipped with standard features such as Variable Idle System allowing you to change the idle speed from 650 to 850 RPMs, a low gear ratio (2.08:1) giving you the increased low end torque your boat needs, a fresh-water Flushing System designed to make routine flushing easier, and a High Output 41 amp Alternator, the MFS115 provides the industry leading features you expect from Tohatsu.



Tohatsu 115 hp 4-Stroke Benefits
Dynamic design with sophisticated details Click Here
Exhilarating boating performance
Superior durability & optimized weight
Outstanding fuel economy from unique SOHC-4V design
Performance-inspired engine sound and the most quiet at idle
Fine-tuned ECU Programming
Available in long (20") & ultra long (25") shaft lengths
High Performance and Easy Operation
4-2-1 Performance Tuned Exhaust generates high torque to get you on plane quicker
Fine-tuned ECU provides the strong acceleration when needed
Electronic Fuel Injection
MicroComputer Programmed ignition system for quicker starts
High output 41 amp alternator
New and improved gear case with wider splash plate and anti-ventilation plate
Adjustable steering friction and trim tab for reducing steering effort
Power Trim and Tilt
Fundamentals for User Convenience and Reliability
Sheet Molding Compound (SMC) cowlings for durability
Anodized major aluminum components for greater corrosion resistance
Oil catch tray underneath the oil filter for cleaner oil filter changes
Easily accessible and removable fuel filter allows simple and quick water draining
More than 16 sacrificial anodes strategically placed throughout all major components
Through the prop exhaust for a quieter operation
Built-in freshwater flushing system for easy routine flushing
Variable idling speed control from 650 to 850 RPMs at 5-steps
A camshaft-driven trochoid oil pump ensures long-term durability of critical engine components
Stainless steel water pump housing liner for outstanding durability
Warning & Protection
Low oil pressure warning (visual and audible)
Overheat warning (audible)
Start-in-gear protection for safer engine starting
Safety lanyard (an essential protection feature standard on all Tohatsu outboards)
Over-rev. limiter
FEATURES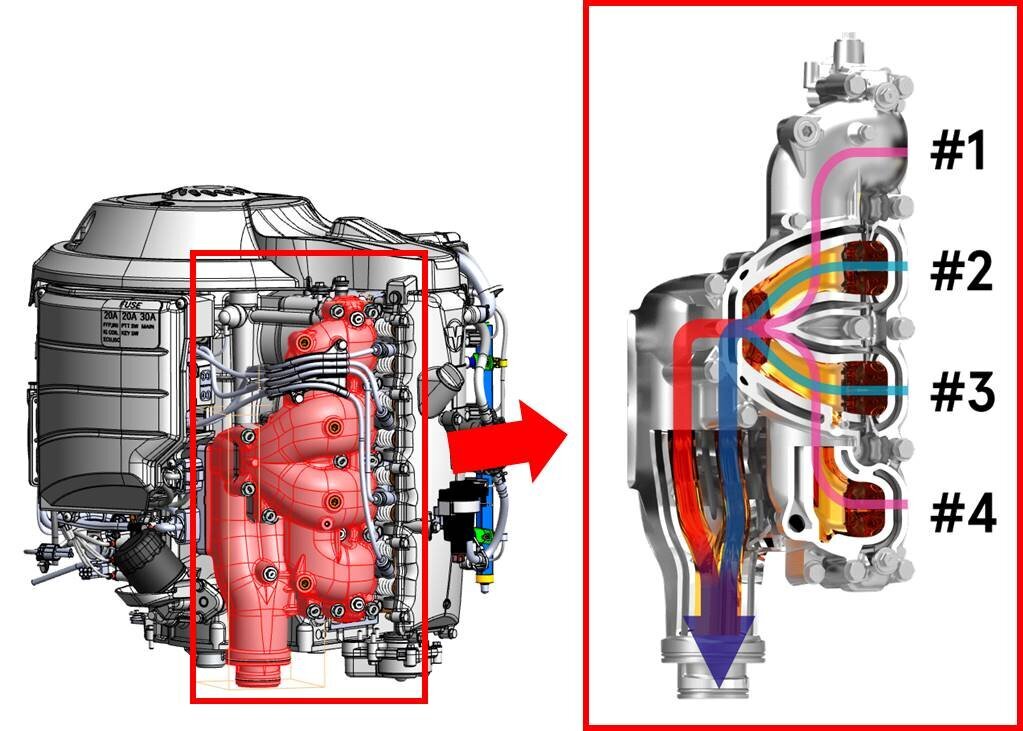 4-2-1 Performance Tuned Exhaust
Isometric aggregated exhaust manifold "4-2-1 Performance Tuned Exhaust" maximizes torque and acceleration performance. This unique design is an industry-first and can only be found on Tohatsu Outboards. By engineering each exhaust passage to be equal in length, the merging of exhaust of each cylinder creates extra suction that helps pull the exhaust from the engine. This completely eliminates the possibility of exhaust interference and drastically improves the performance.
Movie available here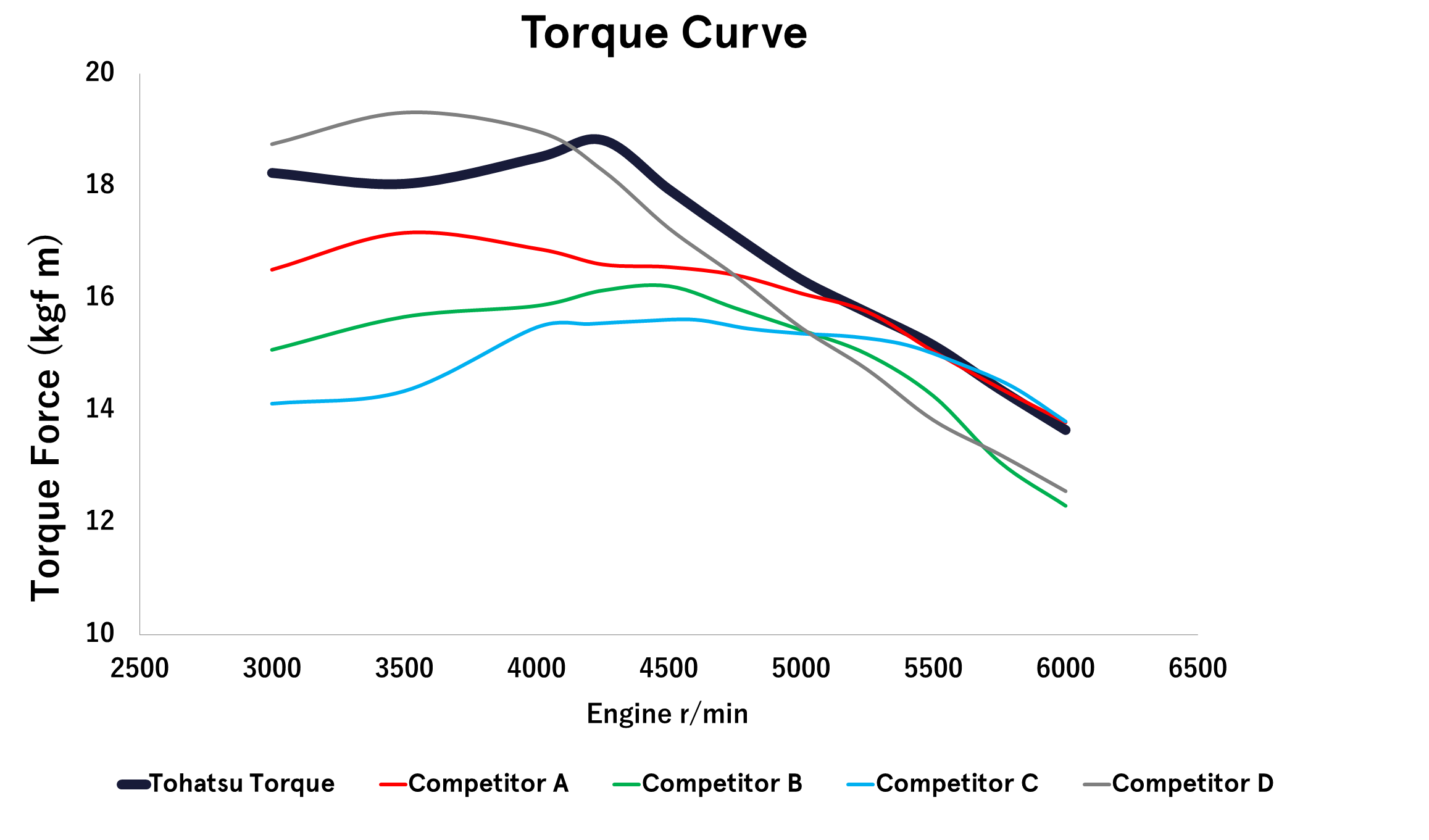 Outstanding Torque
From 4-2-1 Performance Tuned Exhaust, MFS75/90/100/115 have the highest torque that gets you on plane quicker and reach the top end speed faster than any other competitors.
**Data based on research done and collected by Tohatsu Engineering Department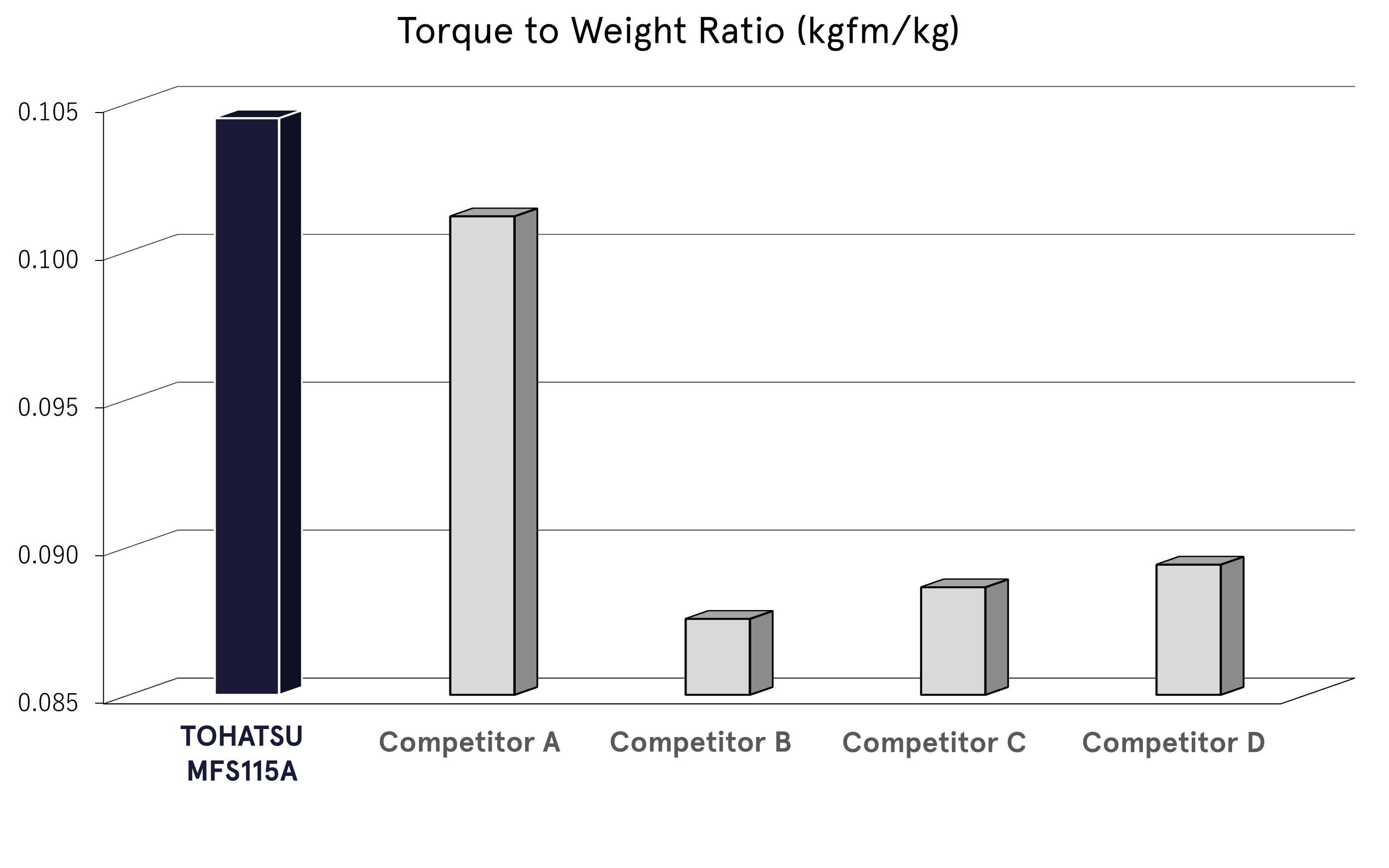 Superior Durability & Optimized Weight
For high durability and weight reduction purposes, Tohatsu optimized each relatively heavy component such as cylinder head, exhaust manifold, engine base, oil pan, lower unit etc.. Also, special anodized process has been utilized on all major aluminum components for prolonged engine life.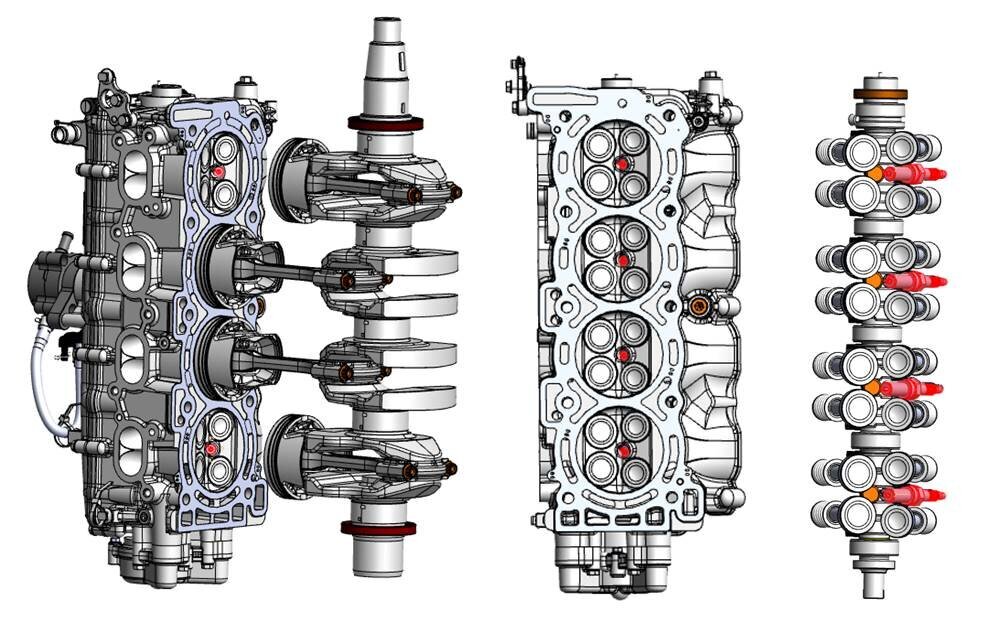 Excellent Fuel Efficiency
MFS75/90/100/115 have a unique SOHC-4V design in its class where competitors are either SOHC-2V or DOHC-4V. Spark plugs are strategically placed in the center of the each combustion chamber for the most efficient combustion with optimal heat conduction which results in strong running and fuel efficiency.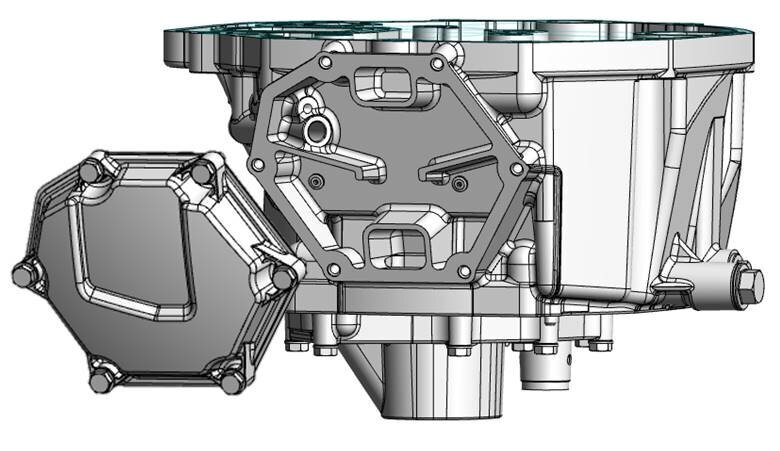 Quietness
With the even-length Intake Manifold, 4-2-1 Performance Tuned Exhaust, and fine-tuned ECU, MFS75/90/100/115 provide exhilarating and performance-inspired engine sound. Also within the large capacity Idle Port, sounds reflect off each other to dampen the exhaust flow which contributes to the lowest sound at idle.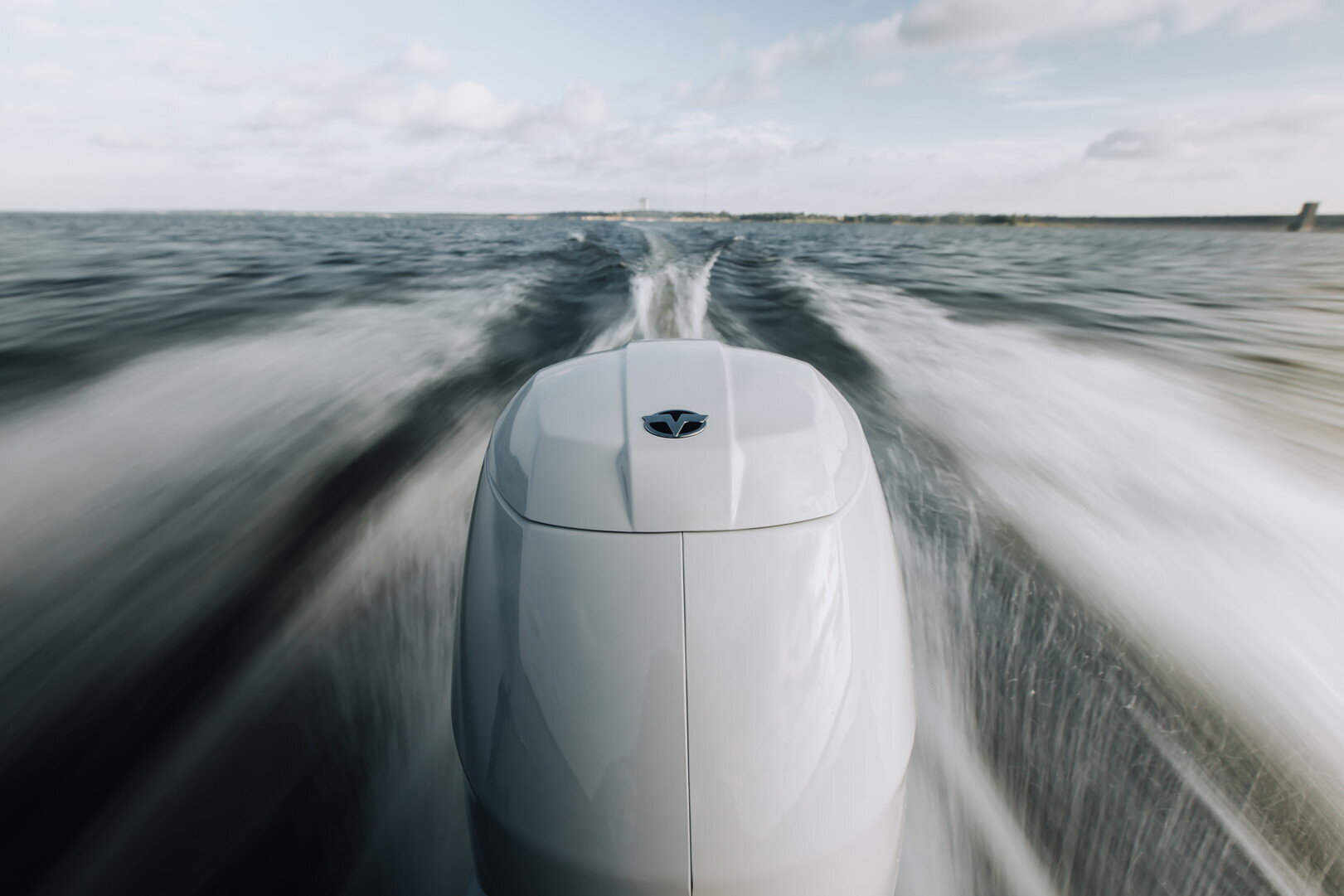 Maneuverability
With its fined-tuned ECU programming, MFS75/90/100/115 are designed to improve acceleration when needed in order to get the boat to plane quicker. When you throttle to wide open, the ECU recognizes it and ignites in all four cylinders at the same time. Simultaneously, the ECU optimizes and supplies adequate air & fuel which makes air/fuel mixture more suitable for rapid acceleration to generate higher torque. The higher the torque you have, the stronger the acceleration you will get, resulting in enhanced hole shots and thus, quicker planning. (Click Here) Also, Upper and Lower Mounts, and the Gear Case are optimized for direct steering response & maneuverability, and greater stability.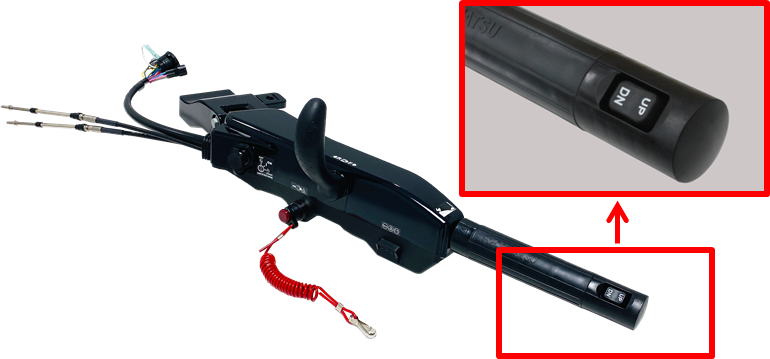 Multi-Function Tiller Handle with Grip-End PTT Switch
Multi-Function Tiller Handle is a great choice for commercial use. It has an ergonomically designed large Shift Lever located at the front and a longer Throttle Grip with a PTT (Power Trim & Tilt) switch located at the grip-end for easier operation and maneuverability. To balance different wind and current conditions, the Variable Idling System allows the user to select the best idling speed from 5 different RPM ranges by simply pressing the Key Switch.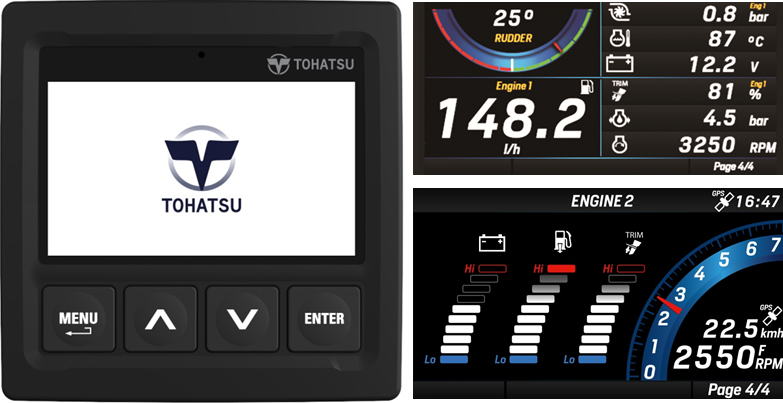 TOCS 4.3 inch LCD Display (optional)
The TOCS (Tohatsu Onboard Communication System) 4.3 inch LCD Display connects to the CAN bus and communicates directly with the engine's ECU. Engine data, fault codes, and alarms are displayed on the LCD display.
SPECIFICATIONS
| | |
| --- | --- |
| Engine | 4 Cylinder |
| Output | 115 ps (84.6 kw) |
| Displacement | 1995 cc (121.6 cu.in.) |
| Bore x Stroke | 84 x 90 mm (3.30 x 3.55 in) |
| Starting | Electric |
| Control Type | Remote Control or Tiller Handle |
| Gear Shift | Forward - Neutral - Reverse |
| Gear Ratio | 2.08:1 |
| Ignition System | MicroComputer Programmed |
| Transom Height | 20", 25" |
| Fuel | Unleaded Gasoline (87 Octane) or higher |
| Oil Type | NMMA Certified FC-W® 4-stroke oil** |
| Oil Capacity | 4.2 L (1.11 gal.) w/filter |
| Weight* | 178 kg (392 lbs.) |
| Alternator Output | 12V, 492W, 41A |
| Max. RPM Range | 5,150 - 5,850 |
| Electronic Fuel Injection | Standard |
| Start In Gear Protection | Standard |
| Thermostat Controlled Cooling System | Standard |
| Through-The-Prop Exhaust | Standard |
| Overheat Buzzer | Standard |
| Power Trim and Tilt | Standard |
| Oil Pressure Warning | Standard |
| Variable Idle Speed | Standard |
Model
Shaft Length
Cylinders
Electric Start
Tiller Handle
Remote Control
12V Charging
System
Power
Trim &Tilt
MFS115AETL
20
4
S
See Note
See Note
S
S
MFS115AETUL
25
4
S
See Note
See Note
S
S
MFS115WAETL
20
4
S
See Note
See Note
S
S
MFS115AWETUL
25
4
S
See Note
See Note
S
S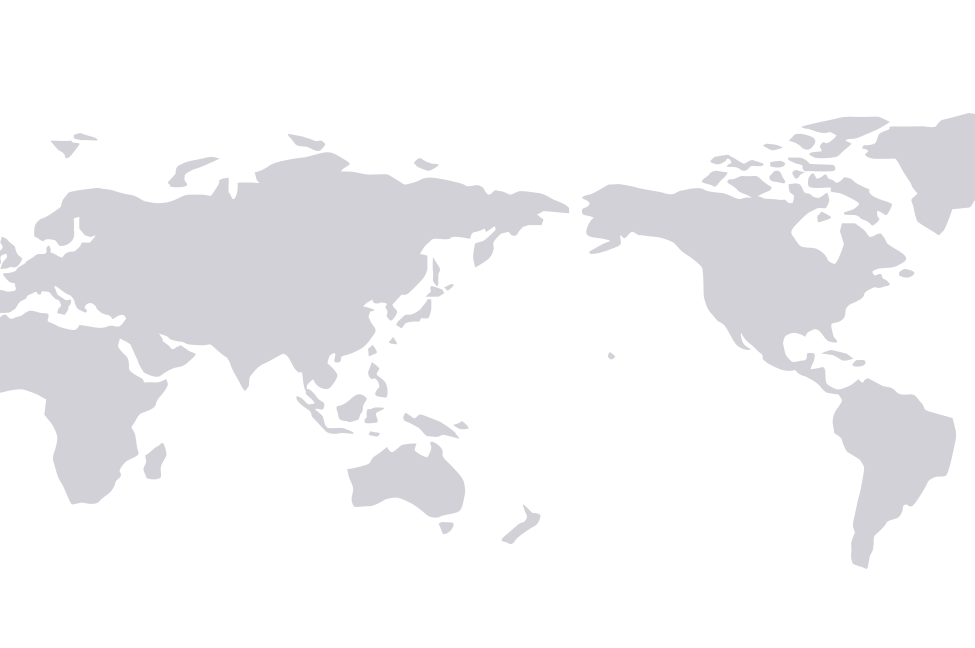 Use our handy database and find a distributor of your area/country.