Tohatsu launches new branding campaign
February 15, 2018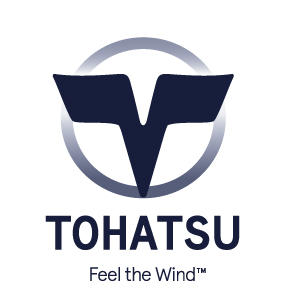 Tohatsu America Corporation announced its official release towards their new branding campaign at the Miami International Boat Show on February 15, 2018.
Since their foundation in 1922, Tohatsu has introduced a number of technological innovations around the world with their engines and weight saving technology. " We will never stop asking ourselves the essential question about what makes a great engine", says Kurt Gardner, National Sales Manager.
As part of their new branding campaign, Tohatsu launched their website at www.tohatsu.com featuring their new logo, "Blue Wings". Represented by the sea hawks soaring over the oceans of the world, their "Blue Wings" symbolizes their mission to deliver a smarter, more exciting boating experience. Monica Soto, Marketing and Advertising Coordinator says, "We aim to deliver the ultimate boating experience by providing outboard motors that are simple and easy to use with outstanding quality".
Tohatsu outboards are represented throughout 120+ countries making them one of the largest outboard manufacturers in the world. Tohatsu plans to continue their production and reach new heights with their rebranding campaign.