REDESIGNED 4/5/6HP
February 1, 2011
Tohatsu America Corp. is proud to announce the release of its newly redesigned 4, 5 and 6hp models, available now through Tohatsu's dealer network.
Modifications feature a front mounted shift lever, an industry first in its class, and a 110mm extension of the tiller handle from previous models. In addition, a new, larger carrying handle and holding grip make these light and compact designs even easier to transport. In addition, on internal fuel tank models, the relocation of the fuel cap to the front of the outboard makes refueling fast and convenient.
The new models, along with the entire line of Tohatsu outboards, have achieved 3 star ratings for ultra-low emissions from the California Air Resources Board (CARB).
The new 4, 5 and 6hp models provide all the power you need for motoring in a small craft combined with fuel efficiency second to none.
Click here for information on the new 4hp, 5hp and 6hp.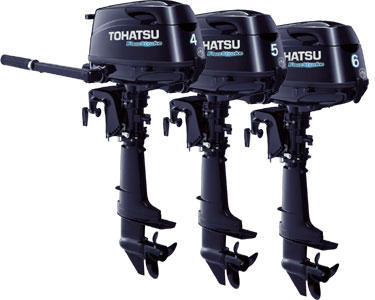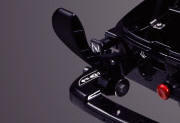 The new front mounted shift lever, an industry first in its class, allows for better drivability.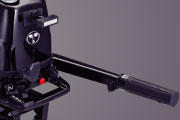 The tiller handle has been extended 110mm f for easier access and maneuverability.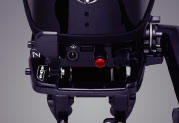 A newly installed holding grip on the bottom of the cowl as well as a larger carrying handle makes transporting your outboard even easier.