INTRODUCING THE ALL NEW 4 STROKE
- MFS75/90/115A -
August 7, 2020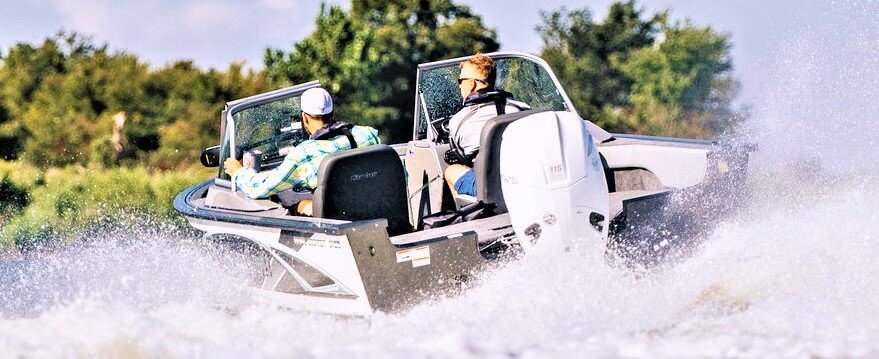 Revolutionary Design - Exclusive to Tohatsu
Horsepower is the driving force behind every outboard motor. After years of engineering, design and testing we are proud to offer the best motor in the 75/90/115hp class. A motor's horsepower classification is determined by displacement and maximum RPM but increasing the displacement also increases the overall weight. The challenge is to minimize displacement, yet at the same time maximize the acceleration performance. The key was to design an exhaust manifold to revolutionize our outboard motor. Our reimagined "4-2-1 Performance Tuned Exhaust" gives you the best-in-class torque to generate powerful acceleration and top end speed.
1. Outstanding Torque
Tohatsu's new series performs at the top engine speed and acceleration levels in its class. The Tohatsu "4-2-1 Performance Tuned Exhaust" mimics high-performance vehicle engines, which gives our motors the ability to generate higher torque. This design enables MFS75/90/115A to perform at a caliber only experienced with a Tohatsu outboard.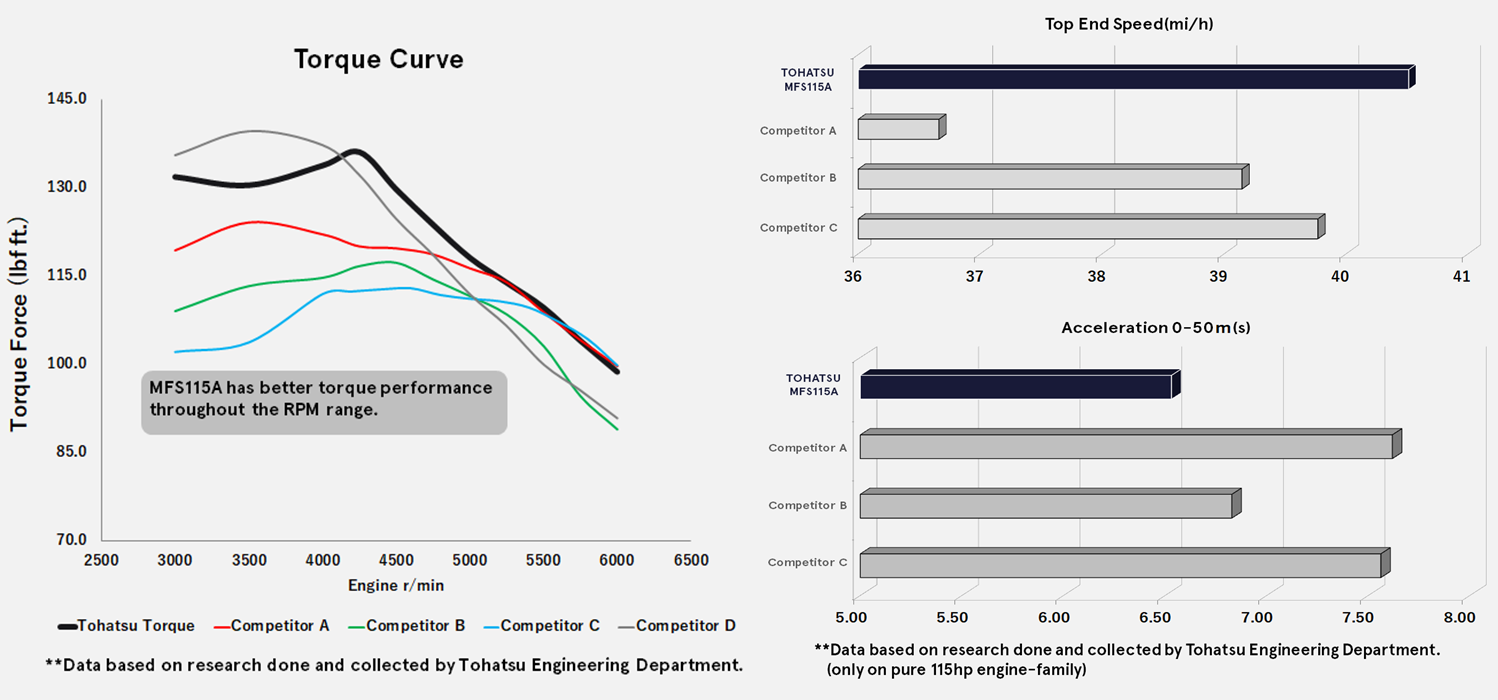 2. Superior Durability & Optimized Weight
Our new series combines incredibly light weight components without sacrificing durability. Each component was meticulously designed and tested to bring you a simple and compact engine without lowering the performance. The new MFS75/90/115A will exceed your expectations.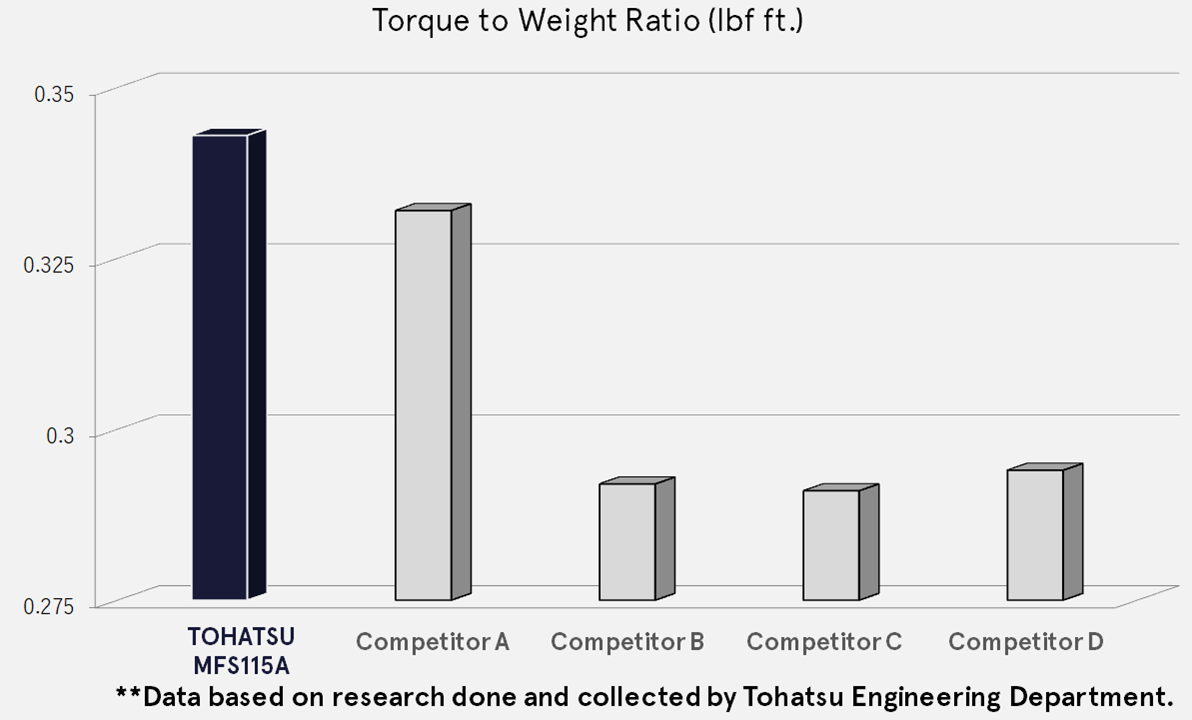 3. Smooth Operation
MFS75/90/115 provides you the smoothest and most comfortable boating experience. A state of the art ECU precisely calculates information that is continuously collected and communicated throughout the engine to get you on plane quicker. Along with a newly designed gearcase and direct response motor mounts, the MFS75/90/115A provides higher maneuverability and greater stability. Choosing a Tohatsu motor will immediately upgrade your boating adventures.

---
Discover more at the links below.