INTRODUCING THE ALL NEW 4 STROKE - MFS75/90/100/115A -
August 7, 2020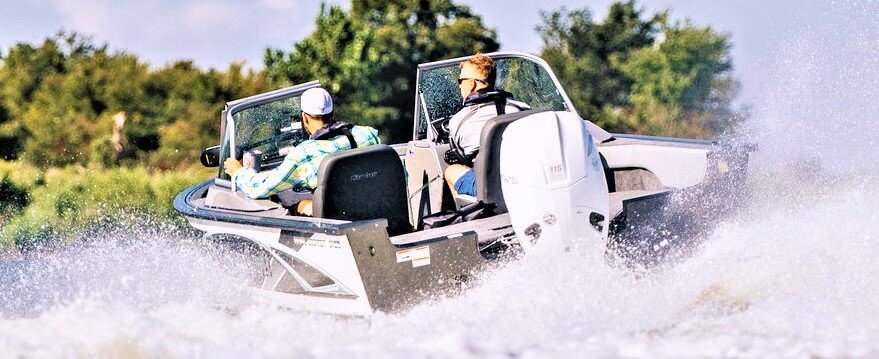 Revolutionary Design - Exclusive to Tohatsu
Horsepower is the driving force behind every outboard motor. After years of engineering, design and testing we are proud to offer the best motor in the 75/100/90/115hp class. A motor's horsepower classification is determined by displacement and maximum RPM but increasing the displacement also increases the overall weight. The challenge is to minimize displacement, yet at the same time maximize the acceleration performance. The key was to design an exhaust manifold to revolutionize our outboard motor. Our reimagined "4-2-1 Performance Tuned Exhaust" gives you the best-in-class torque to generate powerful acceleration and top end speed.
What New Series Delivers You?
1. Outstanding Torque
New series is second to none in "engine top speed" and "accelelation" in its class. How did Tohatsu achieve that? Tohatsu designed the "4-2-1 Performance Tuned Exhaust" on outboards, which is generally seen in viecles with bigger engines to generate the high torque. This enables MFS75-115A to make the best performance which you can experience only with Tohatsu, because this technology is only by Tohatsu.
2. Superior Durability & Optimized Weight
New series has the incredible light weight with the durable body. Imagine the inside of engine, there are tremendous number of components that all make up one engine together. Tohatsu, with its extensive analytics, very strictly selected each and every component, which created the simplest yet the toughest body ever without lowing the performance. Wanna make a smart choice? Tohatsu can meet your satisfaction.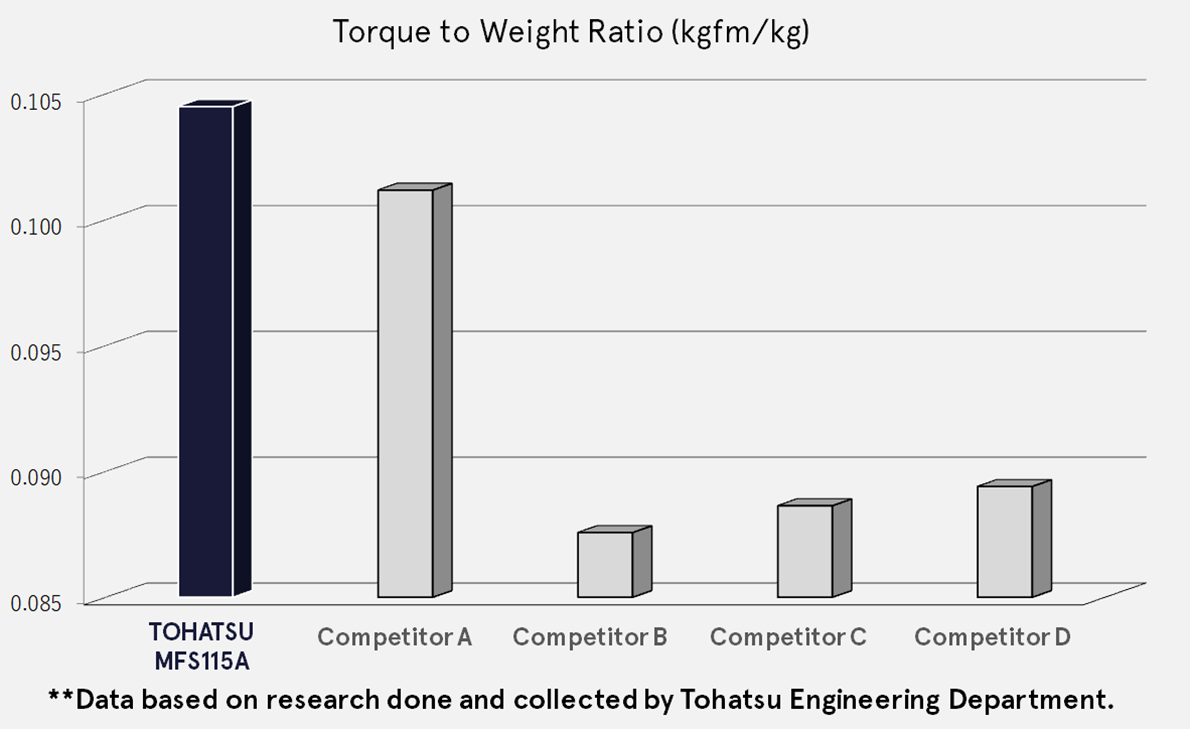 3. Smooth Operation
No one ever wants to be disrupted their fancy boating times by pitches or rolls. Tohatsu new series provides you the smoothest and comfortable boatng. With its high spec ECU that gethers every information in engine, and continuously sends the accurate orders throughout the body, based on its precise calculation. This flawless operations give new MFS75/90/100/115 the incredibly high "Maneuverability" and the greater stability. Tohatsu will bring you the higher-grade boating time.

---
Discover more at the links below.